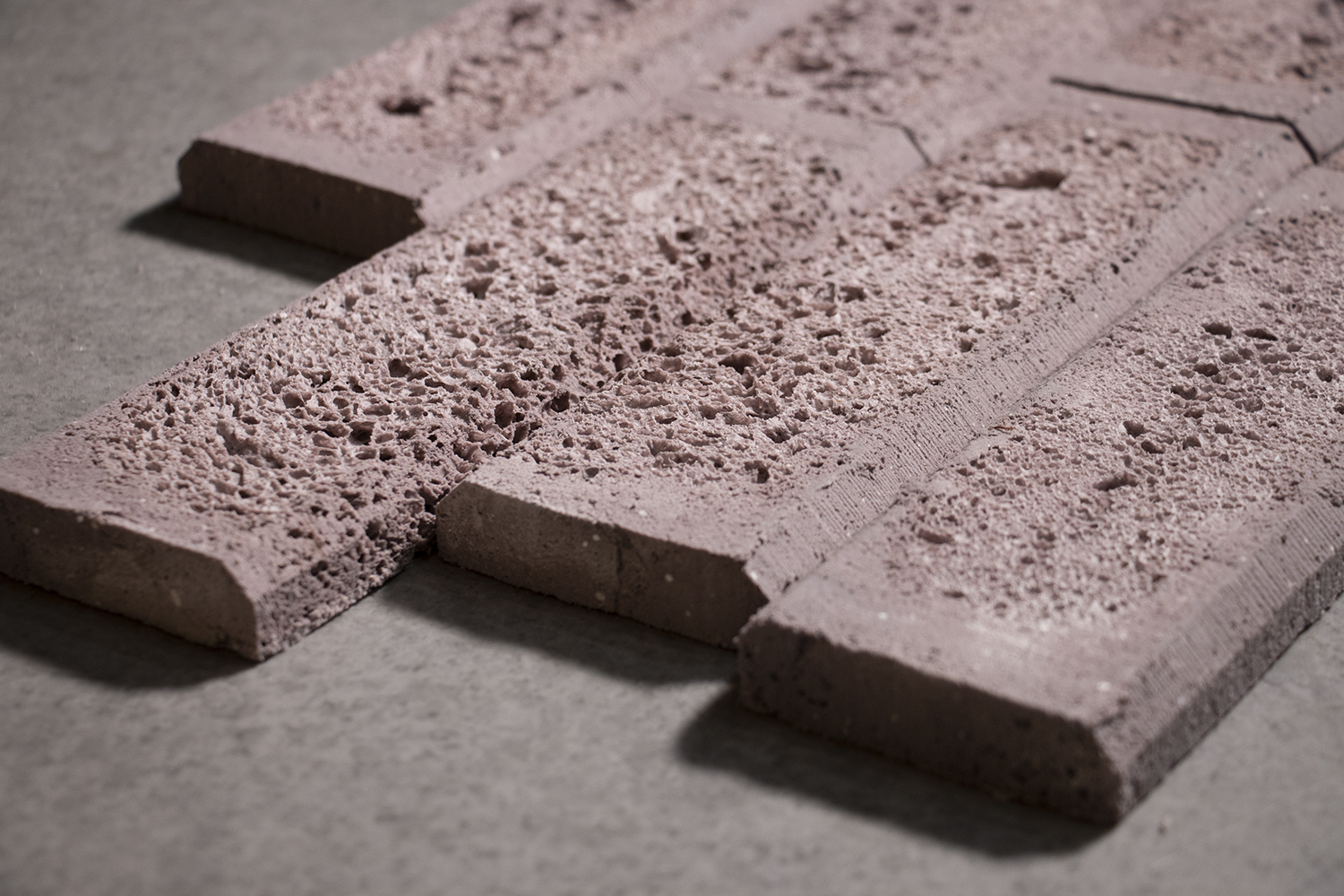 ACOUSTIC WALL TILES
Glass foam, 2017-2022
One of the amazing properties of glass foam is its sound insulation quality. In continuity of the SA100 tiles, this direction furthers the development of singular interior tiling.
These tiles could be a visually striking acoustic solution for noisy spaces like offices, retirement homes, restaurants...
I was inspired by Amsterdam's brick paving during my Design residency in Amsterdam called Paris-Amsterdam Rendez-Vous.
︎︎︎Available for order
ISO 10534-2 NORMAL INCIDENCE ACOUSTIC TESTS ON GLASS FOAM SAMPLES
Made by the Matelys laboratory in Vaulx-en-Velin, France on July 22nd, 2021
→ According to Luc Jaouen, researcher and owner of the Matelys laboratory, glass foam "is well worth insulation materials such as fiberglass, rock wool and polyurethane foam in terms of absorption coefficient."